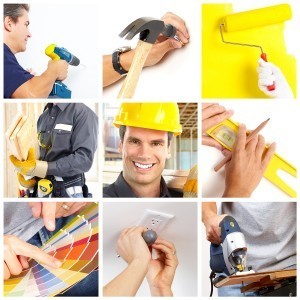 As a company our focus is to allay the fears that many people have of the building industry. There have been many TV programmes identifying it as a scary process. It needn't be that way. Unlike many less established, less qualified and less scrupulous Building companies and contractors, V&S Construction Services aims to give you clarity all the way through your project.
In order that you understand what you're getting into from the very start we provide you with a cost that we believe, given details, you will have paid by the end of the building project. Whilst you may choose to vary finishes and layouts, that may impact the cost, we will stick to our very detailed, totally transparent pricing.
All of our tradesmen are experts in their own fields, they are tried and tested, and come with good CV's and glowing recommendations. As such we are able to guarantee all of our workmanship for 12 months after we have completed your project and shown you around your new home, demonstrating how everything works. So there is no fear of us disappearing into the ether moments after final payments.
We have qualified (degree level minimum) project managers (PM) who you can speak to as often as makes you comfortable. You will be assigned one of our PM's, and it is only them that you have to deal with, throughout the project. So you'll never be passed around the houses when you have a question or a concern.
Instead of cutting you out of all the decision making processes, we actively include you.
The building of your project is only a single part of the experience of investing in your home. When combining often your single biggest asset and your savings, you should not have to fear it, you should enjoy it. In order to do that you must have a balanced focus on the time it takes, the amount it costs and the quality of the workmanship. Without these in balance one will suffer, and usually so will your levels of stress and quality of life.
Have a look at some examples of our work, and testimonials given by past clients to see what we're capable of.