Please have a look at our portfolio.Our ideal clients are those who care about their properties and are keen to carry out substantial work whilst being able to enjoy their day-to-day life, but are aware of the pit-falls involved in having the wrong people working on it.
North Audley Street Apartments
Abingdon Villas, Kensington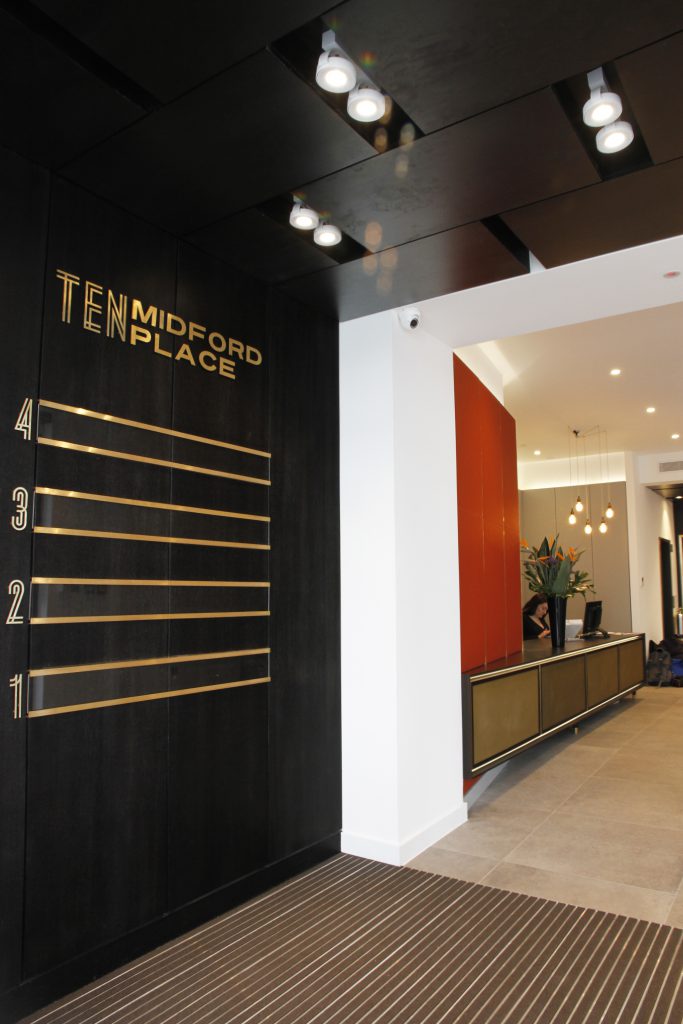 10 Midford Place

1 London Wall, London
Vineyard Hill, SW19
Crawley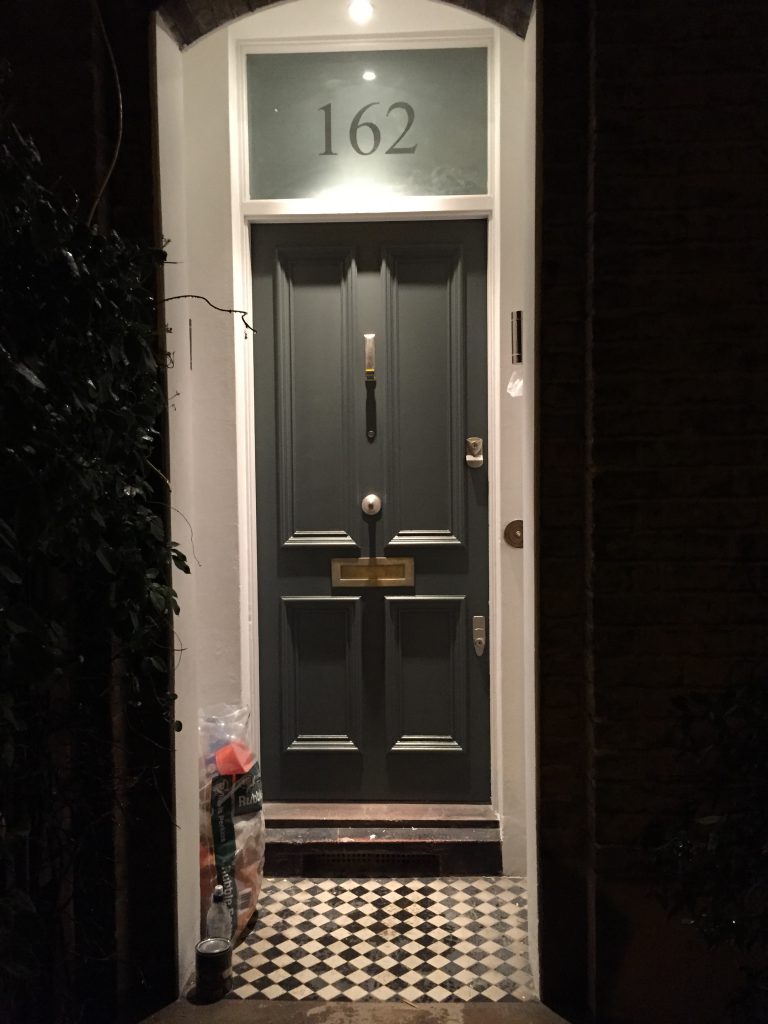 162 Ramsden Road
wolksvagen saloon (commertial)
liverpool station (commertial)
fenchurch street (commertial)
Guildford Colledge (commertial)
Brent Cross
Cambridge University
North Audley Street Apartments

The project consisted of the fit out of luxury flats in North Audley Street, Mayfair based on:

1st floor 3no flats for high end rental market
2nd floor 3no flats for high end rental market
3rd‐4th‐5th floor 3no flats (which is based on 3 flats over the 3 floors, with roof terraces. (with a value of £4.5 Million each)
Common areas and reception area, and basement works.

V & S construction were responsible for all party walls and internal walls, suspended ceilings and the light troughs/b/heads and recesses to all bedrooms. We provided switchable glass to bathrooms and all timber panels to bathrooms.

The ceiling grid system is made up of MF metal comprising of MF7 support channels which are supported by 25 x 25mm galvanised angle fixed direct to the slab or sub grid. MF5 top hat sections are fixed to the support channels by MF9 clips.

Finally the plasterboards are screwed to the MF metal which then has a skim coat plaster finish by others ready for decoration also by others Gypsum cored plasterboard ceilings, p/board margins & p/board b/heads are constructed in areas designated by the main contractor by means of a metal furring (MF) grid fixed to the structural soffit by means of steel 25 x 25 angle hangers or steel strip.

All MF ceilings and partitions were presented ready for decoration by others. Partitions were installed throughout the property, in locations as specified using Gypframe steel studs, lined with plasterboard as specified and plaster skim finish decoration by others.

We were on site for 25 weeks and worked very closely with Latitude architects to overcome some challenging details.

Abingdon Villas, Kensington

The project consisted of the underground extension and refurbishment of a premier property in Kensington for a high profile celebrity in the music industry. The property boasts a basement cinema room, impressive wet room and high quality finishes throughout the five floors.

This project involved a double basement construction and renovations to the already existing three story terrace house. The works included a Pudlo waterproof shell with secondary Newton System damp proofing.

The property has polished concrete floors with underfloor heating finish on the lower ground floor and basement, along with floating staircase down to the basement.

The basement includes an office, self-contained flat with independent access, two W/C's, bespoke cabinet storage and a cinema room with state of the art AV system and bespoke wood panelling opening onto a glass light-well that transforms into an outdoor 'Zen' room.

The lower ground floor has been designed to include a children's TV room and kitchen with bespoke cabinets, fish scale tile splash back and custom concrete slab worktop. The kitchen opens onto a paved patio with raised grass area.

Two sets of stairs provide access to the grass area. The first floor houses the two children's bedrooms and the second floor has been transformed into a mezzanine master bedroom and en-suite with steam shower.

10 Midford Place

V & S construciton completed the commercial refurbishment and alteration works to 10 Midford Place, a building located on the corner of Tottenham Court Road and Midford Place. 10 Midford Place, W1 has been extensively remodelled, restyled and refurbished to provide efficient and contemporary office space in the vibrant district of Fitzrovia. Accessed directly via Midford Place, the new reception area has been designed to reflect the history of the area which is associated with retail of electronics and audio/video systems.

A comprehensive refurbishment of a late 1980's building. The existing structure was retained, save for removal of a secondary staircase. We stripped out the office space, including all the M&E and replaced, including a new lift and new air conditioning. The existing building comprises a reinforced concrete frame with reinforced concrete slabs. The building was remodelled by removing a secondary staircase but the façade remained untouched except for repainting.

The entrance and reception areas have been fitted out with high quality granite and porcelain tiles on the entrance and reception floors respectively. Including walls of red leather panels, lacquered MDF panelling and white painted plasterboard. The ceilings were wood panelling or white painted plasterboard with feature and concealed lighting, all contributing to create a vibrant and exciting arrival to the building.

The Lift doors have a bronze finish and lift cars comprise porcelain tile flooring, metal ceiling with concealed LED lights and back painted glass with mirrors. Lacquered fumed oak veneer on doors to office floors, stairwell and WCs. Painted plasterboard with feature metal bracing on the southern wall. The works included; the formation of a new entrance on Midford Place, M&E services installation, new shower facilities and bicycle store in basement, construction of a new lift and the infilling of a secondary stair core. Adjacent to the project at basement and ground floor levels is a retail unit occupied by Halifax Bank, which remained in occupation throughout the period of the works.

1 London Wall, London

The works consisted of the taking down and removal of the suspended metal ceiling tiles (including perforated, 'specials' and multi‐integrated services tiles) and 'C' channels. The Ceilings and Partitions team then repaired/refixed the existing retained base build cavity barrier above the suspended ceiling, as necessary and reinstate the South East corner dry lining (where condensation mould was present) with insulation backed plasterboard, tape all joints and leave ready for decorations.

We then supplied and fixed new metal pan suspended ceiling in accordance with Work Section 3.3. System to be SAS System 330 Linear plank ceiling, with perforation pattern 1522 and colour RAL 9010, 20% Gloss, in layout to match base build, including acoustic attenuation backing pad.

Finally, repairs and reinstatement of the plasterboard perimeter margin were made as necessary to match reflected ceiling plan all in accordance with Work Section 3.3 to complete the project.

Vineyard Hill, SW19

This double-fronted Victorian House in Wimbledon had been lived in by the same family for years, but was no longer compatible with the demands of modern-family living.

Qualitas were commissioned to update the property while maintaining its original character and in many elements restoring the Victorian features.

The basement was excavated to full height, with 2.8m high ceilings. Windows were added for light and a cinema room, games/music room and wine cellar were created in a below ground haven.

Dramatic reconfiguration transformed the ground floor by opening out the kitchen to create a large open space perfect for cooking and dining. Positioned between a light and airy family room and the new concealed larder, the stunning kitchen is completed with a Crittal glass extension, which overlooks the newly-landscaped garden.

A study that overlooks the garden; a utility room, boot cupboard, coats cupboard and cloakroom; and formal reception room complete the refurbished ground floor.

With four bedrooms and just one bathroom, the first floor had been rather unbalanced. It was renovated to create a fabulous master master suite with ensuite full bathroom, and dressing room with bevelled glazing.

A second suite was also created with dressing room, a mirrored wall, with invisible jib door, and ensuite shower room with modern mosaic tiling. While the guest room also features a full ensuite bathroom with free-standing bath and separate shower.

A shower room, a den and storage now complement the two bedrooms on the top floor. The delightful new home was finished to the highest standard. Custom-made joinery provided elegant finishing touches, while antique brass was used to replicate the original character of the house. These features were complemented by refreshing use of colour for a perfect finish.